Aarambh was founded by Mrs. Sheela Krishnan in 1998. With a special focus on nurturing children, Mrs. Sheela devoted her time and efforts to creating a learning environment. She is one of the pioneers of nursery school education, specialising in Montessori method among others.
At Aarambh, there is a strong focus on the 8 domains







In the last few years, due to increased requests from various parents and members of the community, Aarambh has also initiated several activity classes. More information about these classes and the relevant age groups for each class can be found in the Activity Centre. For more information on the syllabus, you may contact Mrs. Sheela Krishnan.
Activity Centre
Working hours: Weekdays, 9:30 AM to 12 Noon
For age group: 1.5 years to 3 years of age
Working hours: Monday, Wednesday, Friday, 4 PM to 5 PM & 5 PM to 6 PM
For age group:  3.5+ years of age
Working hours:  Tuesday, Thursday, 4 PM to 5 PM & 5 PM to 6 PM
For age group: 4+ years of age
Working hours: Friday, 6 PM to 7 PM
For age group: 3.5+ years of age
Working hours: Tuesday, Thursday ,  6 PM to 7 PM
For age group:  6+ years of age
Working hours:  Saturday, Sunday, 7 AM to 8:30 AM
For age group: 5+ years of age
Working hours: Saturday, Sunday, 9:30 AM to 10:30 AM, 10:30 AM to 11:30 AM
For age group: 6 years to 8 years of age
Working hours: Saturday, Sunday , 9:30 AM to 10:30 AM
For age group:  4 years to 6 years of age
Working hours:  Saturday, Sunday
For age group: 12+ years of age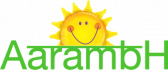 125 G N Chetty Road, T Nagar,
Chennai – 600017